Regular price
Sale price
£30.00 GBP
Unit price
per
Savings
Sold out
Share
Luxury Brush Duo enables a targeted application of our Advanced Clinic Formulations™ to the areas that need it most
Description

Transform your clinic-inspired Instant Facial™ into a custom treatment for your face, neck and body.

The Brush Up! Skincare Duo™ enables you to make the most of the potent serums generously included in our prestige Advanced Clinic Formulations™ by allowing you to target the areas that need it most. The massaging action of the bristles increases penetration of the hi-tech serums, maximising their anti-ageing and targeted skincare benefits.
Ingredients

The super-fine, antimicrobial bristles ensure a hygienic application of the hard-working active ingredients.
How to use

1. Open product sleeve and remove pouch. Apply your Instant Facial™ as per the pack instructions and store the pouch upright.

2. Lift the pouch and pour the leftover serum from the sachet into a small bowl. Get every last drop by rolling the pack.

3. Dip the small brush into the bowl and tap off excess. Using a tapping movement, stroke the face brush around the eye contour, jawline and lips to target areas the face mask can't reach.

4. Gently dip the body brush into the bowl and tap off excess. Stroke the body brush down the neck, arms and chest for a full body treatment. Treat problem areas such as the back of the hands, knees, elbows and even your buttocks. Keep a small amount for a final facial boost.

5. Wait 20 minutes, then remove the Instant Facial™ and dispose of in your recycling bin.

6. Take the small brush and using the last of the serum, contour around the cheek, eye and lip area for a natural skin glow.
Top Tips

• Don't forget to purchase your Advanced Clinic Formulation Instant Facial™ to complete the clinic-inspired experience at home.

• Use the face brush to create a natural highlight with any leftover serum.
Shipping

FREE UK Delivery when you spend over £25, or £3.99 if minimum shipping criteria not met.

FREE International Shipping when you spend £50, or £5.50 if minimum shipping criteria not met.

For full shipping details, visit our Shipping page.
View full details
Customer Reviews
MC

Ireland
I recommend this product
24/02/2021
Highly recommend this treatment
I absolutely love all Seoulista products but this threatment is a game changer and such a great self care lockdown must have. The brushes are fab, and make the process much easier and using them means there's no waste .
Clare

Ireland
I recommend this product
24/02/2021
Fantastic
With COVID etc - my face and well being needed some pampering. The face mask and brushes as a combination made this experience all the better. My skin definitely felt hydrated and was glowing after. Will be looking to treat myself again in the not too distant future.
Ciara

Ireland
I recommend this product
23/02/2021
Highly recommend
These brushes look and feel so luxurious, and make the mask and leftover serum more effective so there's no wastage. I followed the advice and used with face tan also and they blend so gently into the skin. I will definitely order as gifts again, the packaging and product is so impressive and looks like it sould cost twice the price- very luxurious & cannnot recommend enough!!
Alison

Ireland
I recommend this product
22/02/2021
Amazing!
Seoulista face masks are my lockdown beauty must have. My skin is seriously hydrated and dewy. The brush set brings the whole experience to another level, allowing me to use any excess serum in areas the mask doesn't reach. I absolutely love my new beauty tool. I will definitely be recommending to my friends.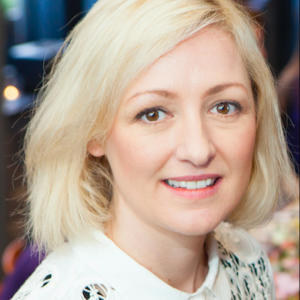 S
Sive

Ireland
I recommend this product
22/02/2021
Love this
Such a special treat, salon-like at-home treatment. Love the brushes too. My skin felt amazing.